PELLETS FOR GASTRIC HEALTH
Helps protect the gastric mucosa and increase intragastric pH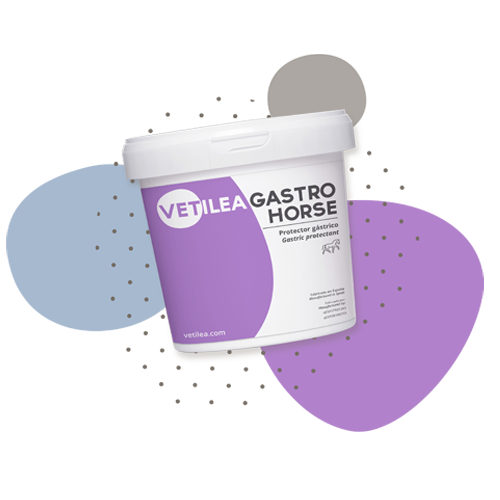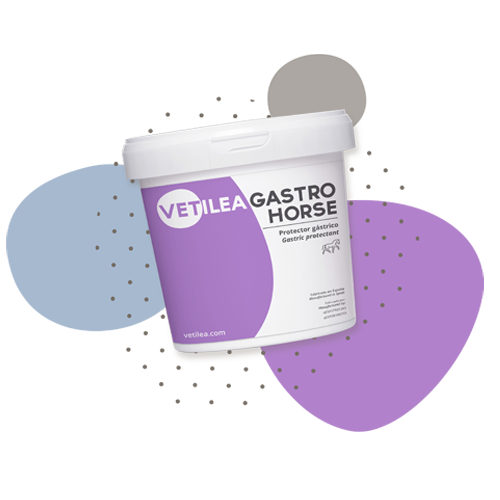 PELLETS FOR GASTRIC HEALTH
Helps protect the gastric mucosa and increase intragastric pH
Maintain optimal gastric health for your horse
Horses are exposed to various sources of stress that can alter their gastric balance, for example: intense exercise, housing, feeding pattern or travel.
In sport horses, stomach tenderness can lead to behavioral changes and loss of performance. Vetilea Gastro Horse Pellets is a functional complementary feed in the form of highly palatable pellets to maintain optimal gastric health, relieve the stomach wall and regulate the pH.
Vetilea Gastro Horse contains a combination of ingredients that confer a double action: protect the gastric mucosa and increase intragastric pH, essential functions to counteract the effects of competition and stress on gastric health. Calcium carbonate is an antacid that provides a buffering effect on the pH, this is also helped by alfalfa and pectin from dried apple pulp in the composition.
Sodium alginate gels in gastric juice, forming a barrier that adheres and protects the mucosa. The yeast Saccharomyces cerevisiae acts as a promoter of digestion. In addition, the alfalfa, oatmeal and dried apple pulp give it an excellent palatability.
Flavoring and flavoring give it excellent palatability.
1.2 Kg dry alfalfa pellets, made in Spain
Dried alfalfa, oats, sodium alginate, calcium carbonate, dried apple pulp, vegetable oil, Saccharomyces cerevisiae.
Active ingredients. Per daily dose (40 g/500 kg weight):
Calcium carbonate
Sodium alginate
Saccharomyces cerevisiae
For horses weighing 500 kg, administer 20 g of product twice a day. It is recommended to give it before the first meal and before training or sports practice.
For optimal results during periods of training or stress, the product should be provided daily.
Very palatable and easy to use
No preservatives or artificial flavors
No animal derived products
Does not include substances prohibited by the FEI
During periods of stress, training and competition, provide 20 g before the first meal and 20 g before exercise. As maintenance, provide 40 g before the first meal.
Yes, in fact it should be provided continuously to counteract the effects of training and competition on gastric health, as well as during periods of stress.
No, it does not contain substances prohibited by the FEI.
Yes, alginate is obtained from algae.
Vetilea Gastro Horse is sold online to the final customer only and exclusively at vetilea.com with the recommendation of the veterinarian.